Receive forum notifications
ABA-assistant offers the possibility of receiving an email when a new message is posted on a forum.
This is a feature to activate/deactivate as you want.
To do this, go to "My account" at the top right of your screen.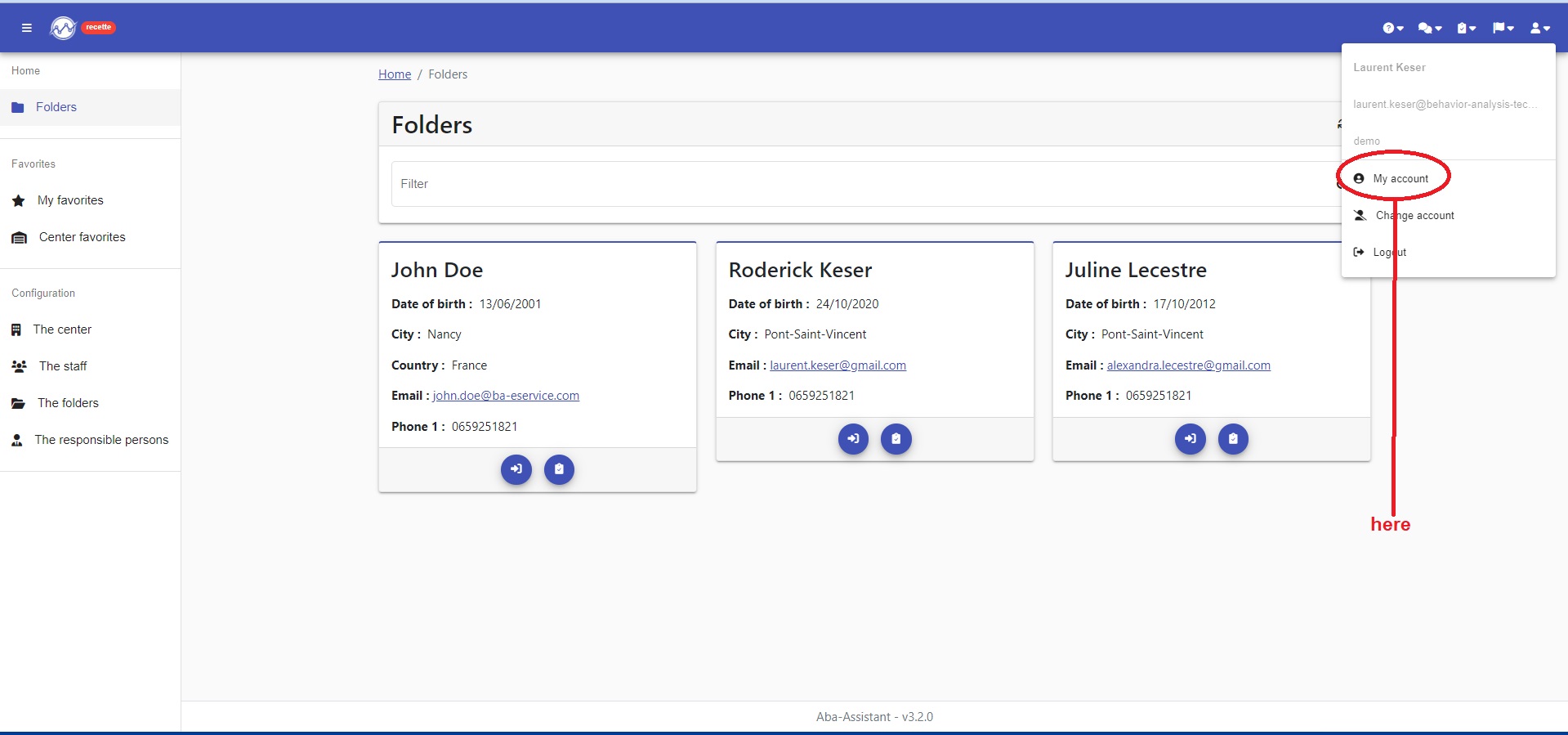 Then activate the switch in front of the center name from which you want to receive email notifications (you can deactivate this in the same way at any time)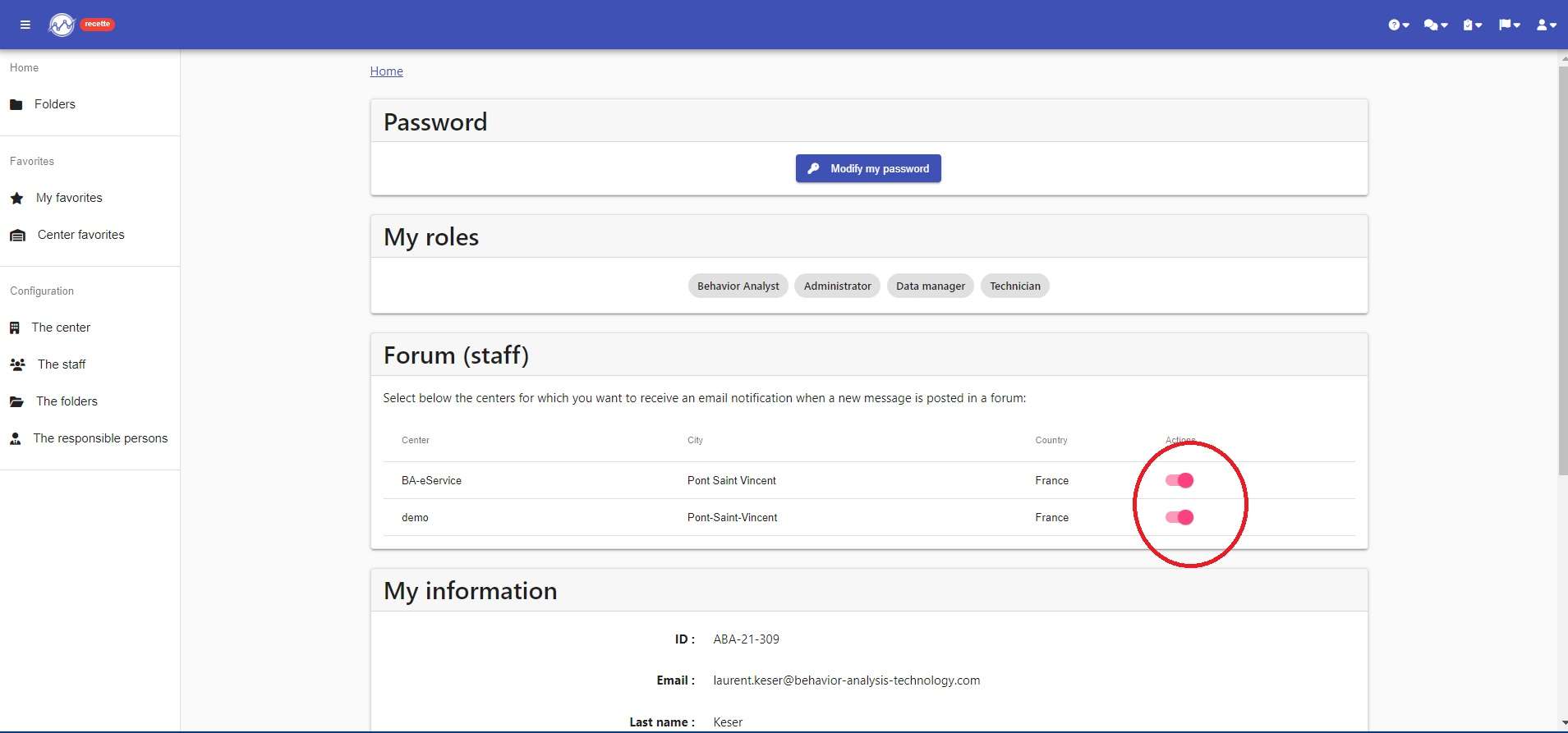 YOU ARE NOW RECEIVING NOTIFICATIONS !!!!
And get informed in real-time