Create a folder
In ABA-Assistant, a "Folder" is the place where the various objectives, programs, data, graphics, documents, etc. are stored.
To create a folder:
1- Go to "Configuration"
2- Click on "The folders"


4- Fill in the various fields, only the "First name" is mandatory (you can put the name of a company or other depending on your area of intervention)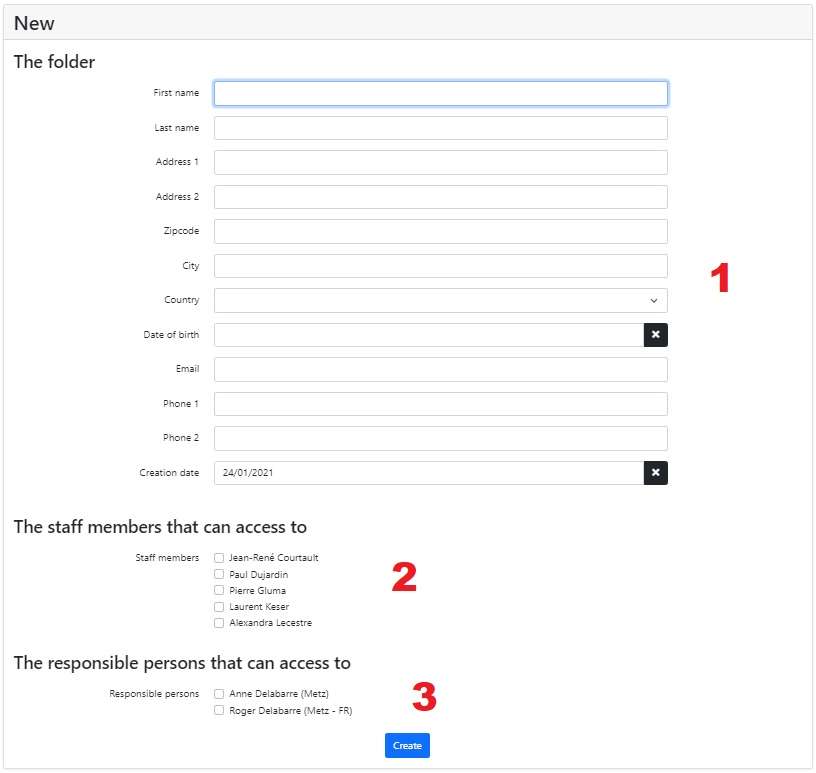 5- Assign the professionals who can access this folder (their possible actions on this file will depend on the rights that you would have assigned to them on their professional folder)
6- Assign the "Responsible Person" who will have the right to see the documents, goals, program,s and graphs
YOUR FOLDER IS CREATED !!!!
You just have to add your goals, programs, documents …